Ray was Recently selected Faces Of Footscray
Recognising community members who have played a prominent role in the community.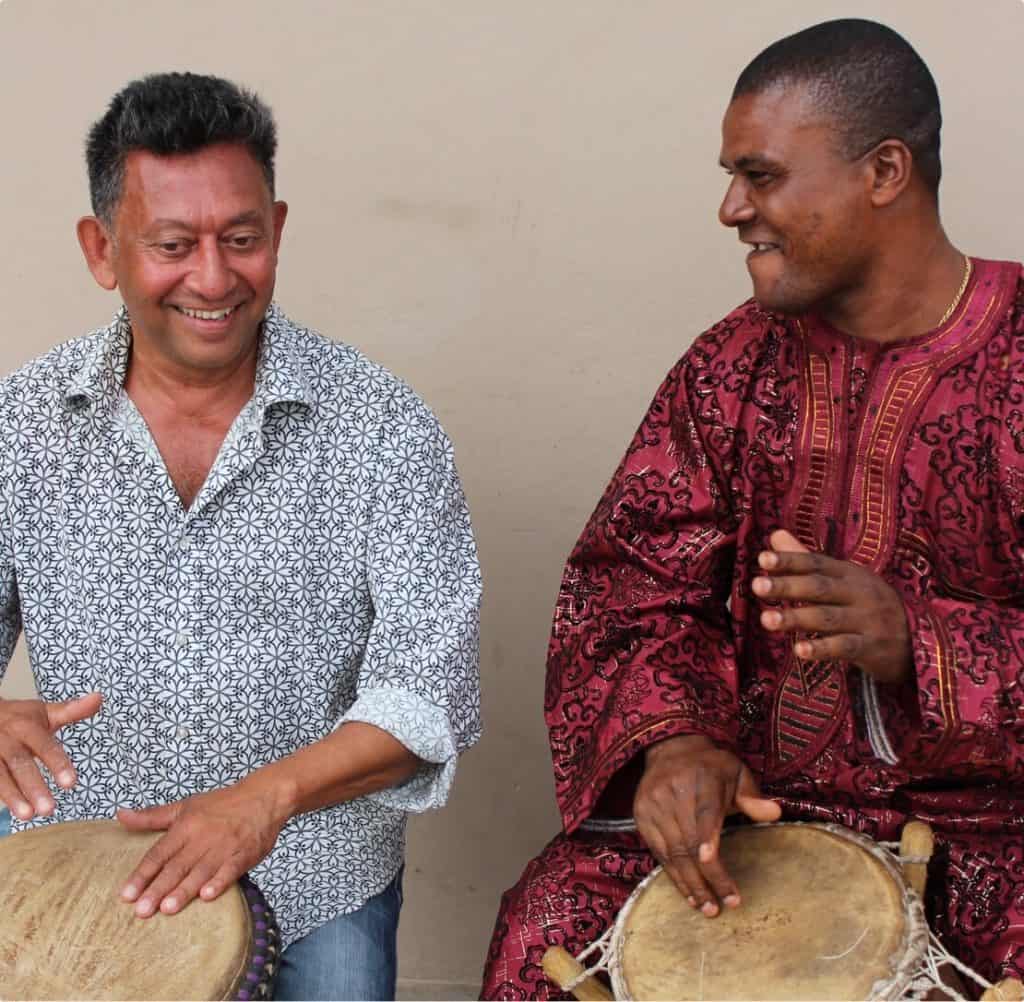 Ray's experience and knowledge has established his reputation as one of Australia's leading teachers of African and Afro Cuban rhythms and styles.
As a teacher of African and Afro Cuban percussion, and now his new concept Afro Lankan drumming, Ray's journey has covered continents and decades. He is a current and practising musician who chooses to expand his repertoire and knowledge by continuing to study and play with the best musicians in the world.
Ray has studied extensively in Africa, Cuba, New York and Sri Lanka, with musicians who are regarded by their peers as among the best in the world. Ray continues to travel regularly for performances and to keep expanding his knowledge.
Ray is well respected by traditional master drummers around the world for his performing and teaching styles.
Ray's CONNECTION TO AFRICAN DRUMMING
Ray was one of the pioneers in introducing African Drumming to the wider community and has taught Djembe and other African Drumming styles to thousands of students all over Australia. He is an experienced teacher who can guide you and bring out your full potential as a musician and student of African Drumming. Ray has taken hundreds of students from all over the world on study tours to Ghana in West Africa.
Ray uses his extensive experience and depth of understanding to design his courses to suit all levels of players. He is able to explain how the rhythms work, the relationship between the parts being played, and how to correctly listen to the music so that students understand what they are learning and playing.
Ray has travelled to West Africa several times over many years and he understands how traditional African Drumming ensembles work. Ray understands the role the African Drums like the Djembe and Dun Dun, and the role African Drumming plays in traditional societies and the benefits that drumming in a group brings.
Ray's study of different styles of African drumming in Africa has given him a unique ability to explain clearly how complex African Drumming rhythms fit together. Ray and his teachers are able to demonstrate the nuances in the music that will make your lesson one of the highest quality.
Ray's WORK AS A PROFESSIONAL MUSICIAN
Ray has performed live and recorded with Arthur Blythe of The World Saxophone Quartet, performed live on television with the great Isaac Hayes and pop star Ricky Martin, and recorded and performed with a number of prominent Australian artists including jazz musicians Vince Jones, Paul Grabowsky and Barney Mcall, film composer David Hirschfelder, song writing icon Paul Kelly, contemporary singers and musicians John Butler, Kate Ceberano, Christine Anu, Tim Rodgers (lead singer of You Am I), Australian music legends Renee Geyer, Ross Wilson and Joe Camilleri, and leading indigenous artists Yothu Yindi, Archie Roach, Kev Carmody and Joe Geia.
For many years Ray was the percussionist on a number of television shows in Australia, and he has appeared on all the major television channels and programs including the pioneering music program Countdown on the ABC, and The Logies.
Ray has also travelled the world extensively, playing concerts and festivals in England, Italy, Norway, Denmark, Canada, US, Japan, Korea, Singapore, Papua New Guinea, New Zealand, Chile, New Caledonia, Indonesia, Sri Lanka and Ghana.
As a performer, Ray is known for his great feel and for his unique and innovative style of playing, drawing upon West African, Afro Cuban, Brazilian, Sri Lankan and jazz drumming styles.
Ray's approach to playing is musical and versatile and is based on his deep knowledge of traditional music forms and the creative application of this knowledge to the music he plays. Ray's exciting and virtuosic performances have thrilled audiences around the world and delighted many.
As well as his own original projects, Ray has worked across a number of music genres and performed and recorded with many leading international and Australian artists.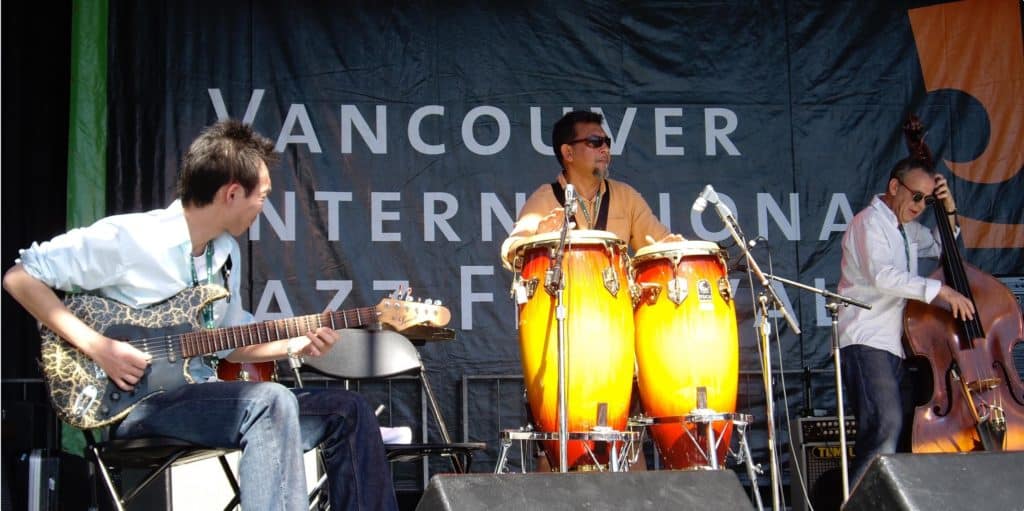 Ray has performed on Television Programs Countdown, The Logies, several ABC and SBS programs, Tonight shows on Channel 7, 9 & 10, played on the soundtracks of television series Chris Lilley's Angry Boys and Australian films including The Castle and The Dish.
Ray is currently involved in a number of original music projects including  the Afrolankan Drumming System and his latest collaboration Djoliba Rattler with Malian musician Aboubacar Djeliké Kouyate.
As a session musician and performer Ray has played with several influential and prominent Australian artists. Here is a list of some names you might know – there are many others!
Paul Kelly

Kate Ceberano
Vince Jones
John Butler
Renee Geyer
Joe Camileri
Tim Rogers (You am I)
Christine Anu
James Reyne
Ross Wilson (Daddy Cool)
Ross Hannaford
Tommy Emmanuel
Doug De Vries
Paul Grabowsky
Barney McAll
Yothu Yindi
Archie Roach
Ruby Hunter
Joe Geia
David Hichfelder (Film Composer)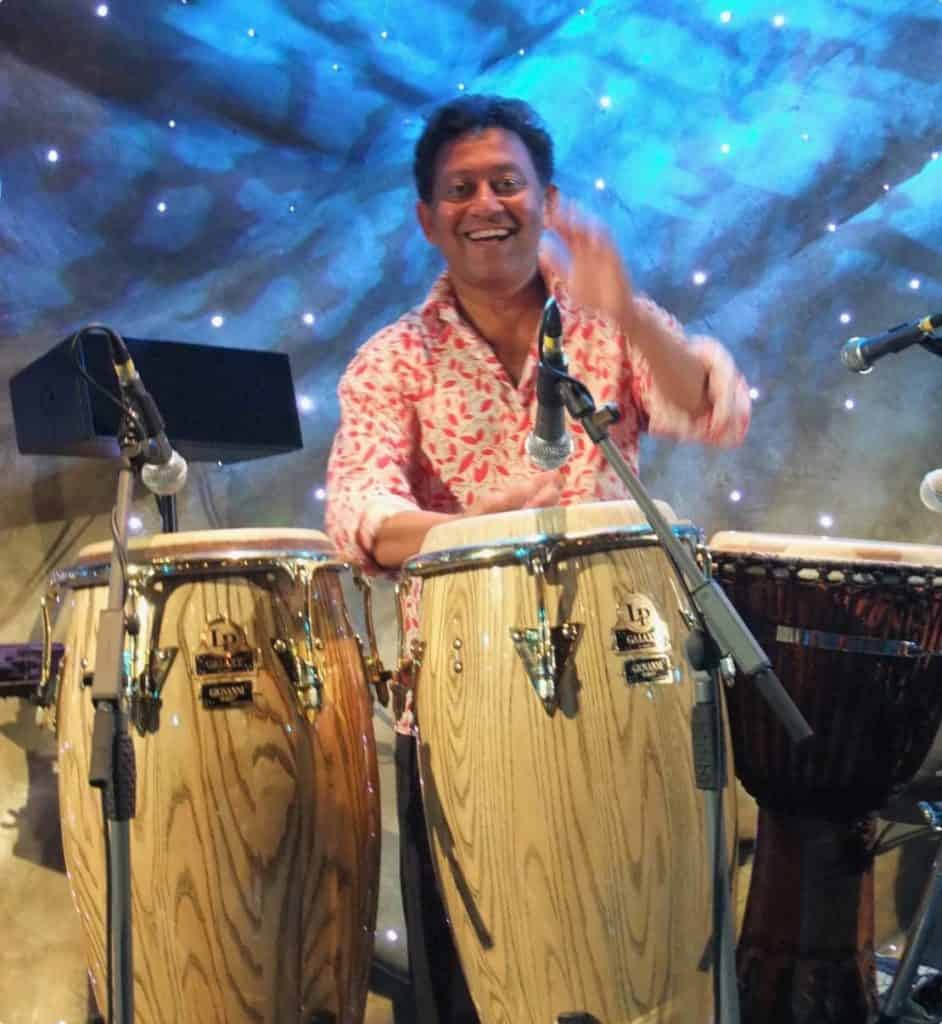 Ray produced and co wrote the ABC documentary The Talking Drum, which featured Ray's students who travelled with Ray on a study tour to Ghana in 1998.
The documentary follows Ray's students as they embark on an adventure to immerse themselves in the music, drumming and dance of Ghana studying with traditional drummers and dancers led by Ray's colleague and friend Nii Tettey Tetteh and his group The Kusun Ensemble.
As part of his collaboration with Peter Knight (who is also the Artistic Director of The Australian Art Orchestra) Ray is the percussionist in the innovative Jazz group Way Out West who have toured international festivals to critical acclaim.
Ray's percussion plays an integral role in the Sound of Way Out West, which has been described as "utterly unique", "wonderfully atmospheric, intensely evocative… a treat".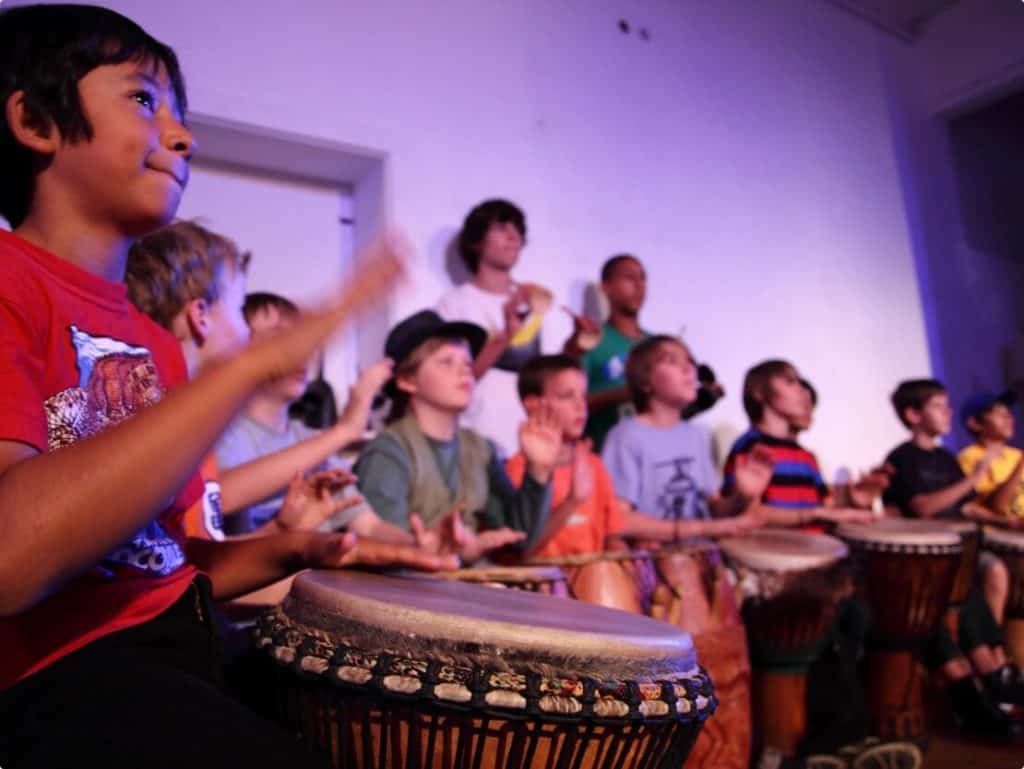 Ray currently runs African Drumming Classes in Melbourne at locations in Fitzroy, Footscray and Brunswick. He also currently runs African Drumming programs at Footscray Primary School, Derrimut Primary and Kororoit Creek Primary.
Members of Ray's team run programs at Dandenong Primary, and also work for the Melbourne-based organisation Song Room, which runs drumming and music programs in schools throughout Melbourne.
Apart from the regular programs Ray runs in schools, he also does one off African Drumming incursions, Artist In Residence programs and Performances in Schools.
Ray has also run master classes and run workshops at several tertiary Institutions around Australia including the Victorian College of The Arts – The University of Melbourne, Monash University, Edith Cowan University, Southern Cross University Lismore Campus, Lismore College of Performing Arts, University Of Adelaide, Queensland Conservatorium – Griffith University Campus and Mackay Campus, and African Drumming Workshops at a number of Music festivals around the Country.

Music reviewers have described Ray's playing as "Virtuosic", "Visceral" and "Alpha wave inducing". While his students have this to say…
"Ray has the "ability to deliver complex threads of traditional rhythms with a teaching style that makes them accessible and achievable."

"I have found Ray's teaching style to be uncomplicated and effective and he maintains the authenticity of the music".

"I have found that Ray will always have the next challenge ready for his students when they are ready, knowing how and when to push them. Ray has shown me the immense depth to percussion, introducing me to not only the rhythms, songs and dance, but as importantly, the incredibly rich culture and background to this music."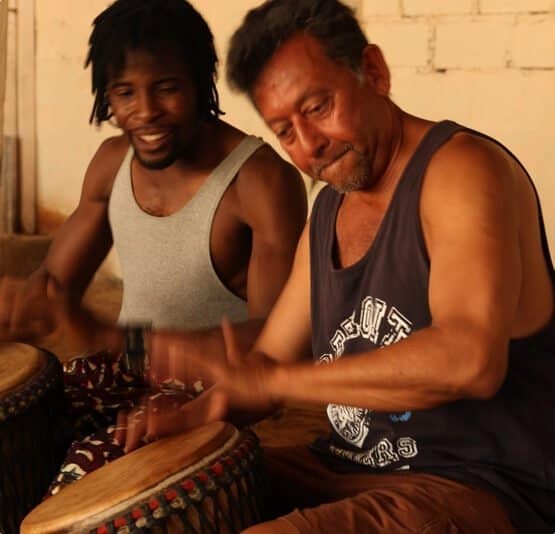 Ray currently runs annual study tours to Sri Lanka, where participants study the Afro Lankan drumming rhythms composed by Ray and Sri Lankan Drummer Kanchana as well as traditional Sri Lankan drumming and dance. In 2020 Ray will be running a study tour to Cuba.