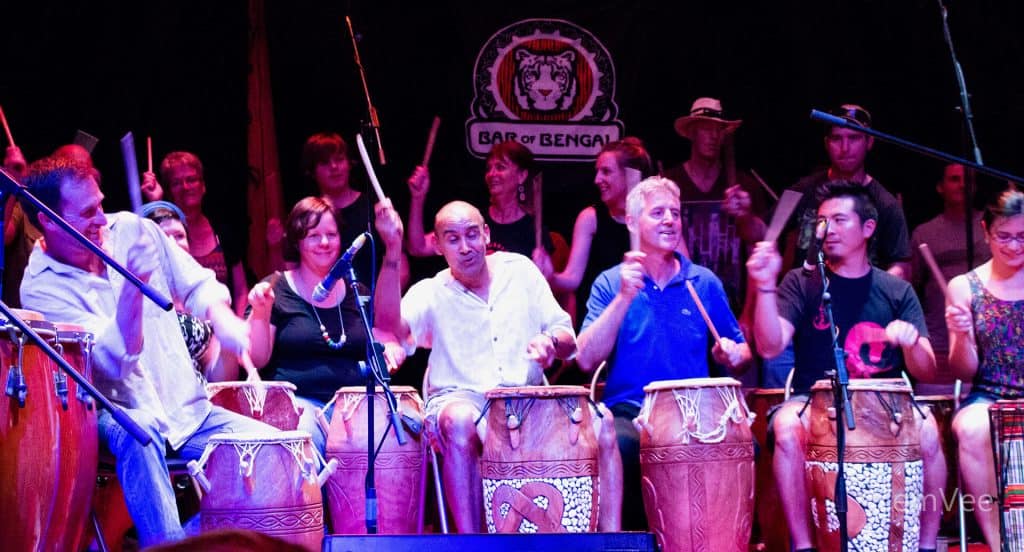 Students Performing at a fundraiser
Ray runs two fundraising concerts a year, which are also used, as a showcase for his students. These concerts are usually held in June and in December each year.
Ray's student groups perform at these concerts together with guest professionals.
The concerts are used to raise money for projects Ray runs in Ghana and In Sri Lanka.
UPCOMING FUNDRAISING EVENTS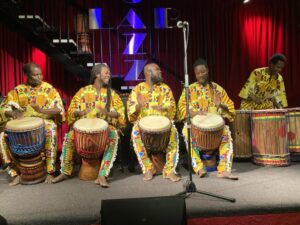 ANNUAL FUNDRAISING DINNER AND CONCERT 2023 SAT SEPT 2  KINDRED STUDIOS 7PM. 3 HARRIS ST YARRAVILLE COME ALONG AND HELP US RAISE FUNDS FOR OUR
Read More »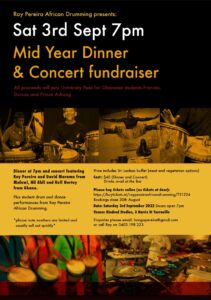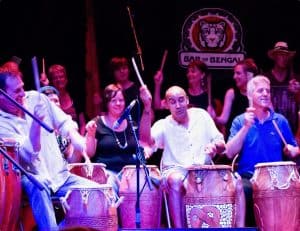 We will be holding a spectacular mid-year fundraiser at the end of March. Details to follow!
Read More »
Over many years of travel to Ghana Ray has built up close community networks and decided to fund the education of the children of several families he knows personally both in Ghana and also in Sri Lanka, and who need financial assistance.
The funds raised through these concerts goes directly to the families for school and university fees, books, uniforms, transport and other related expenses. These funds are also used to pay for medical bills and for other emergencies.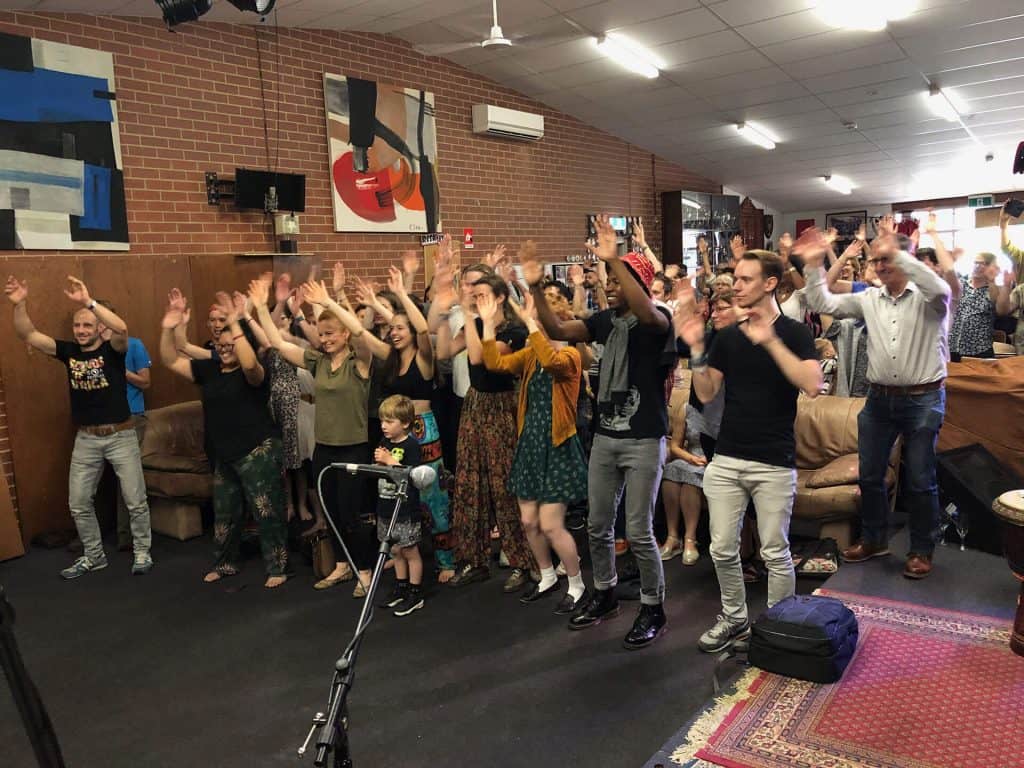 Audience at end of year fundraiser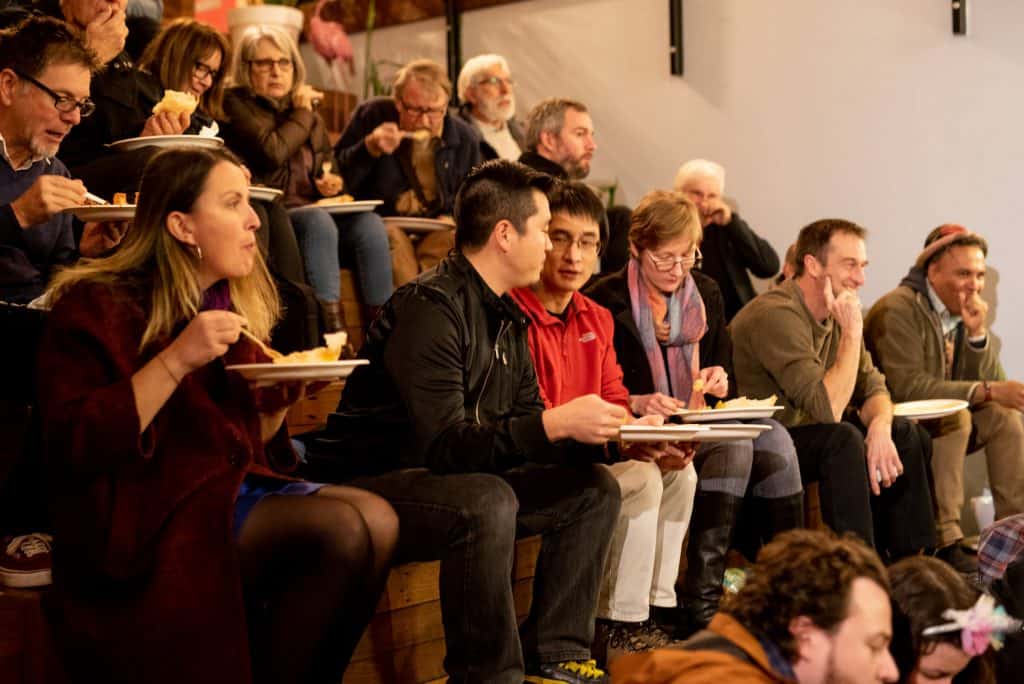 The fundraising events build community
The concerts also provide a focus for the students who work towards putting on a quality performance. It also gives the students from Ray's classes across Melbourne the chance to come together and support each other in a community celebration.
Ray also takes this opportunity to get his professional musician friends to perform.
The Mid Year concert has an Afro Lankan theme with a traditional Sri Lankan buffet meal as part of the experience.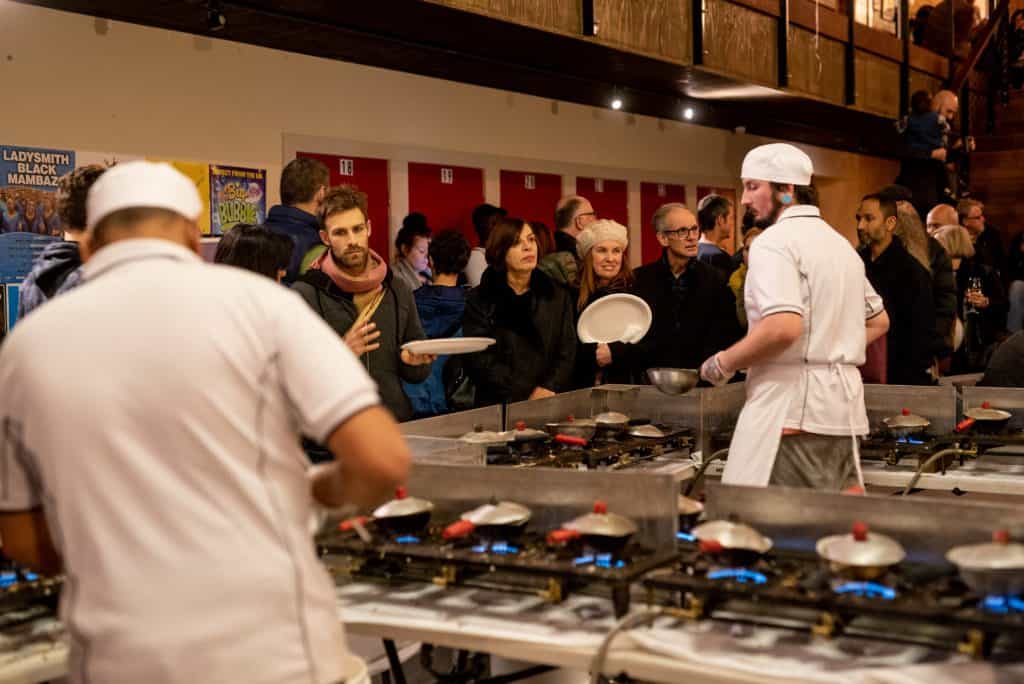 Queue For Sri Lankan Buffet