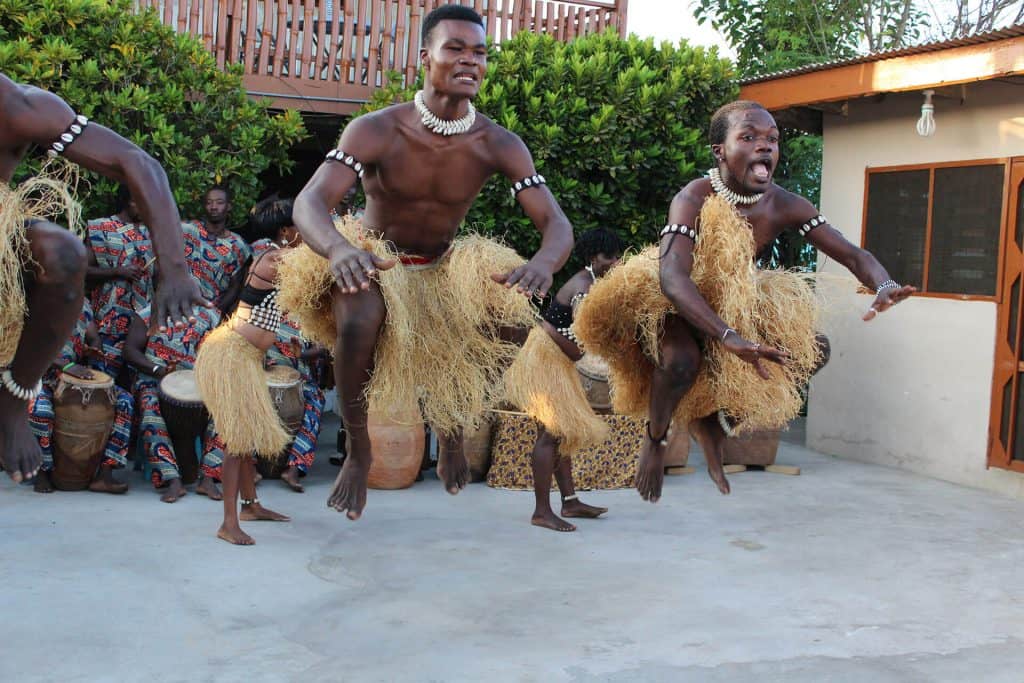 Traditional dancers in Ghana
Ray first visited Ghana in 1994 when he traveled to West Africa to study African Drumming.
He met Ghanaian musician Nii Tettey Tettey who introduced him to the rhythms and styles of drumming from Ghana. Ray took lessons with Tettey and his group The Kusun Ensemble and this was the beginning of a long and fruitful relationship between Ray and Tettey.
In 1998 Ray began taking his students on annual study tours to Ghana. Students from all over the world have gone to Ghana with Ray to study drumming and dance.
The Tours are based at the Kusun Cultural Centre in the township of Nungua, which is half an hour from Accra the capital of Ghana Accra.
Students study traditional drumming and dance with Nii Tettey Tetteh and his group every day for four hours and then are treated to performances from traditional groups in the evenings.
In recent years individual students have approached Ray to travel to Ghana and stay at the centre and take private lessons with Tettey and his group.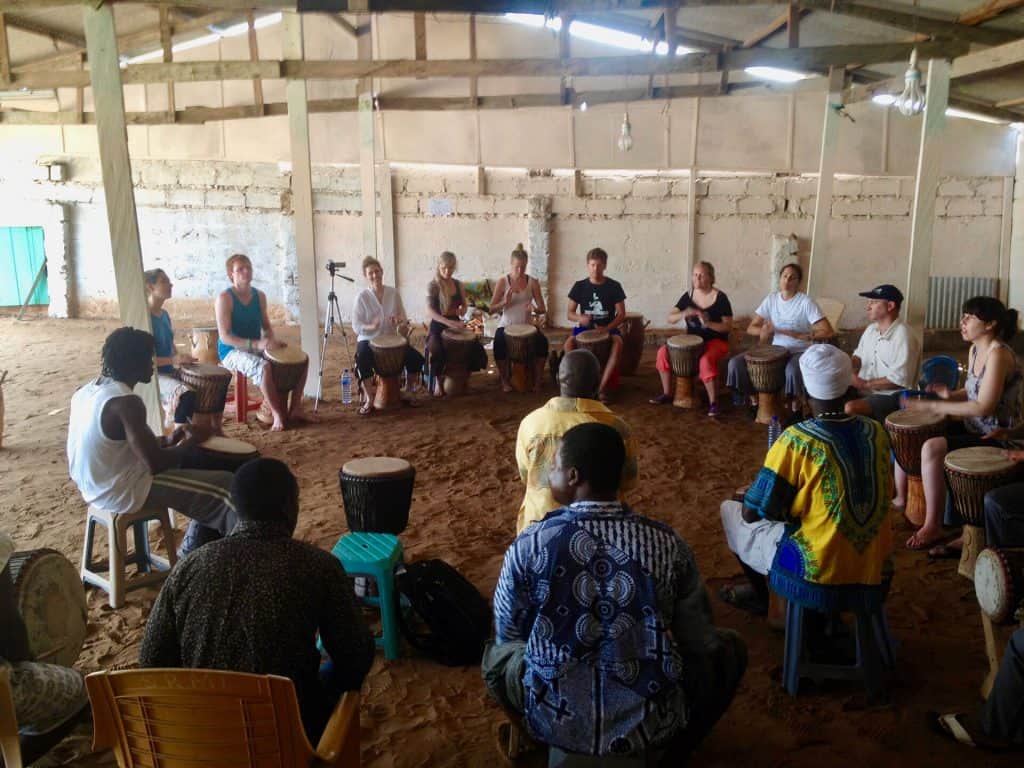 Students learning African Drumming in Ghana
In 1998 Ray took a film crew with him on the tour to Ghana to film the documentary "The Talking Drum", shown on Australian Television in 2002. The documentary follows Ray's students as they study the music and culture of Ghana with Nii Tettey tetteh and his group The Kusun Ensemble. You can see The Talking Drum here.
"The Talking Drum" documentary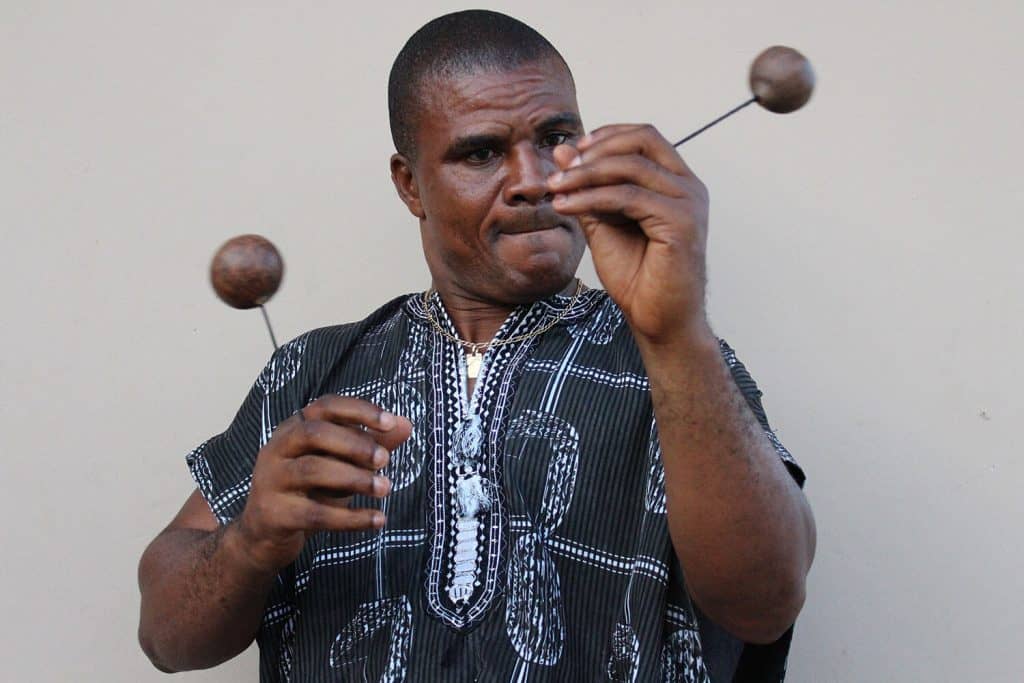 Nii Tettey Tetteh playing the Aslatua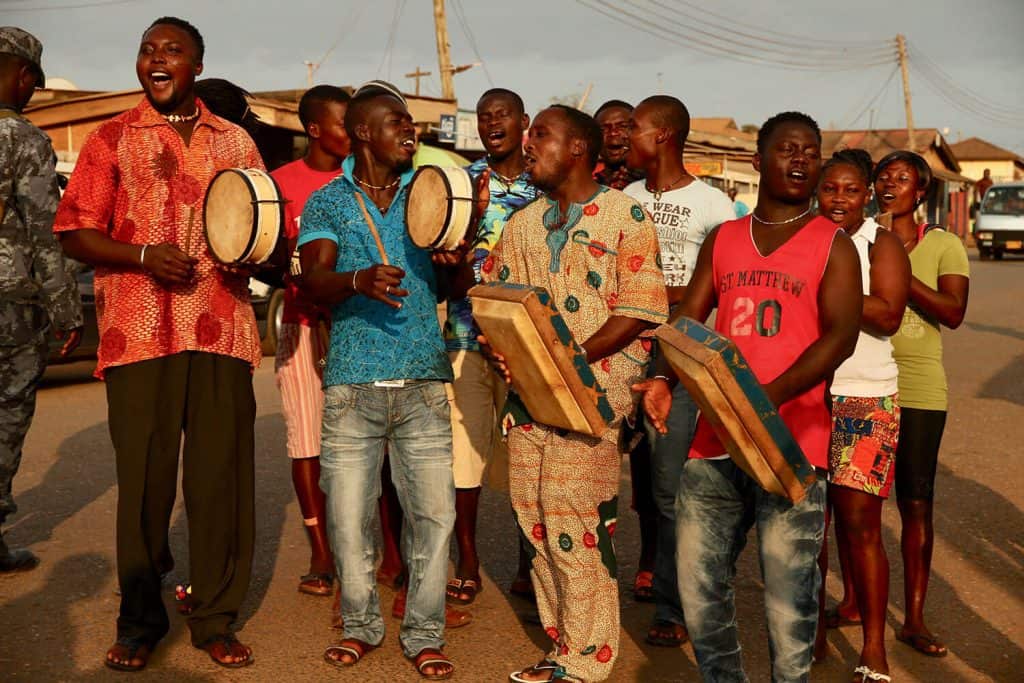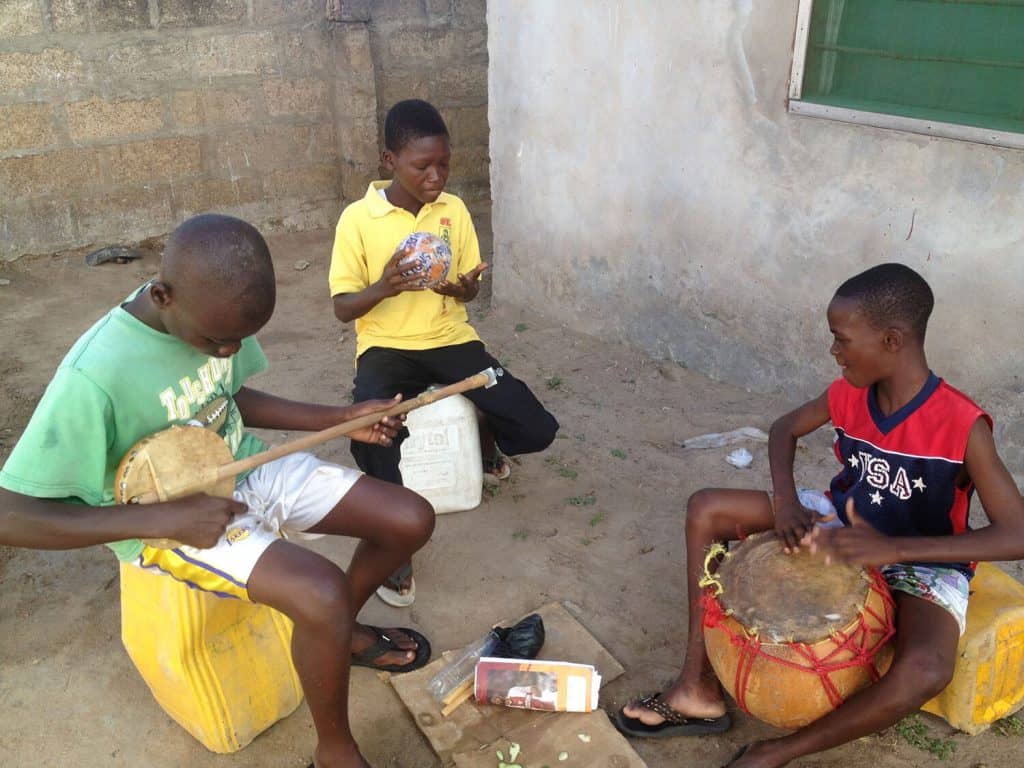 Sri Lanka – The Afro Lankan Tour
Suzanne, who has been on every tour since 2013, talks about why she can't stay away
Since 2013 Ray has also been taking students on The Afro Lankan Study Tours to Sri Lanka.
Ray together with his colleague Kanchana run these tours annually where students go for two weeks to study both African and Sri Lankan Drumming and Sri Lankan dance.
Insert Photo Here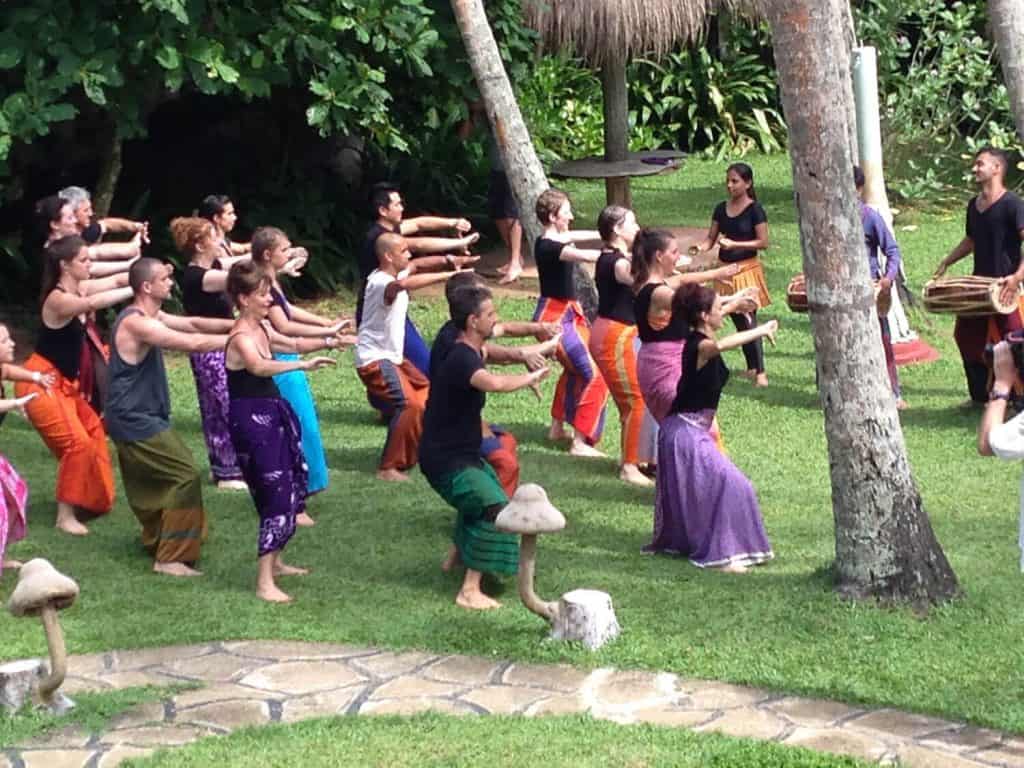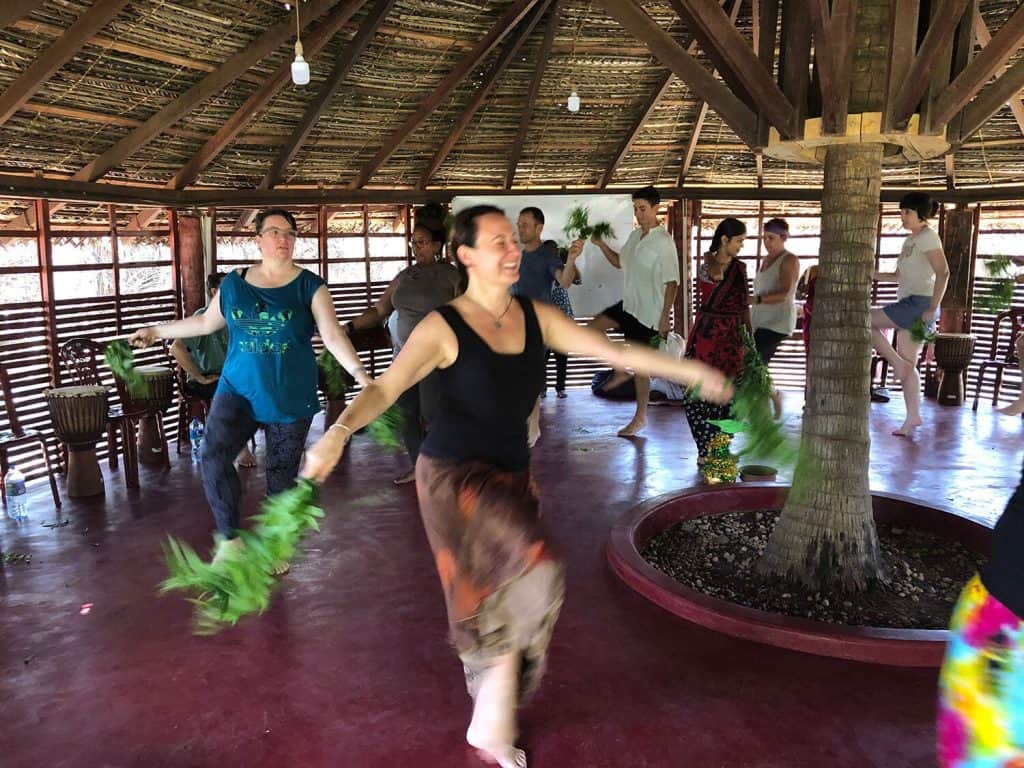 Folk Dance Class from North
Similar to the tours in Ghana, students take lessons for four hours a day and then treated to performances and other cultural experiences in the evenings. These tours have also been designed for family members of the drummers to accompany them.
The first week of the tour is in the North of Sri Lanka where students learn the drumming, dance and culture of the Tamil people of Sri Lanka while the second week is down South on the beach where students learn the culture of the Sinhalese people of Sri Lanka.
Apart from the drumming and dance, the food and beautiful scenery and beaches are a highlight of this tour.
Here is a Folkloric Dance performed for the Students on The Afro Lankan Tour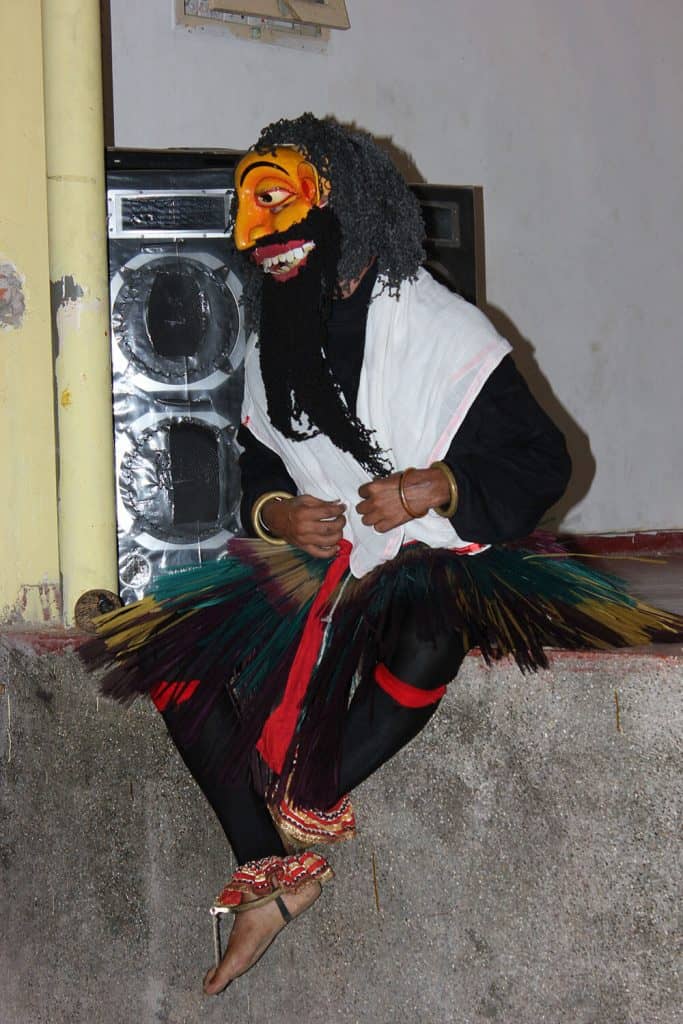 A review of the 2016 Afro Lankan tour from musician Adam Simmons:
"Drumming, dance and curry – a great combination! Earlier this year my family and I went to Sri Lanka for this fantastically rich tour organised by Ray Pereira and Kanchana Karunaratna. I thoroughly recommend it for anyone with even just a passing interest or curiosity. Noah and I were total beginners in percussion but the tuition was informative and insightful – Ray really helps you understand and listen deeply to the rhythms, so much so that Noah and I have continued lessons since returning.
But the added elements of Sri Lankan drumming and dance expertly led by Prof Bandara, amazing meals three times a day by the hotel's chef Sam S Sam, who also gave a great cooking demonstration, plus cricket, Buddhist mediation kindly given by the priest at the nearby temple, an exclusive invitation to a local all-night harvest ritual, concerts of traditional and not so traditional music (the Papare band were funky as!) and meeting a bunch of great bunch of new friends. The staff at JUCE Hotel were great too. The chance to meet and interact with locals on a more day to day level, rather than just as tourists, was a highlight – especially the way my son became adopted by all the boys at the harvest ritual.
And that was all just part of the two week Afro Lankan tour. We spent a fantastic week traveling the country as well, which were a visual treat, friendly people, yummy food and a real eye-opener. It's a small place but it has played a surprisingly important place in world history.
Ray and Kanchana have created a fantastic thing with this tour – I really cannot recommend this highly enough.
(Just don't tell Ray I said all this … otherwise he won't work so hard!)"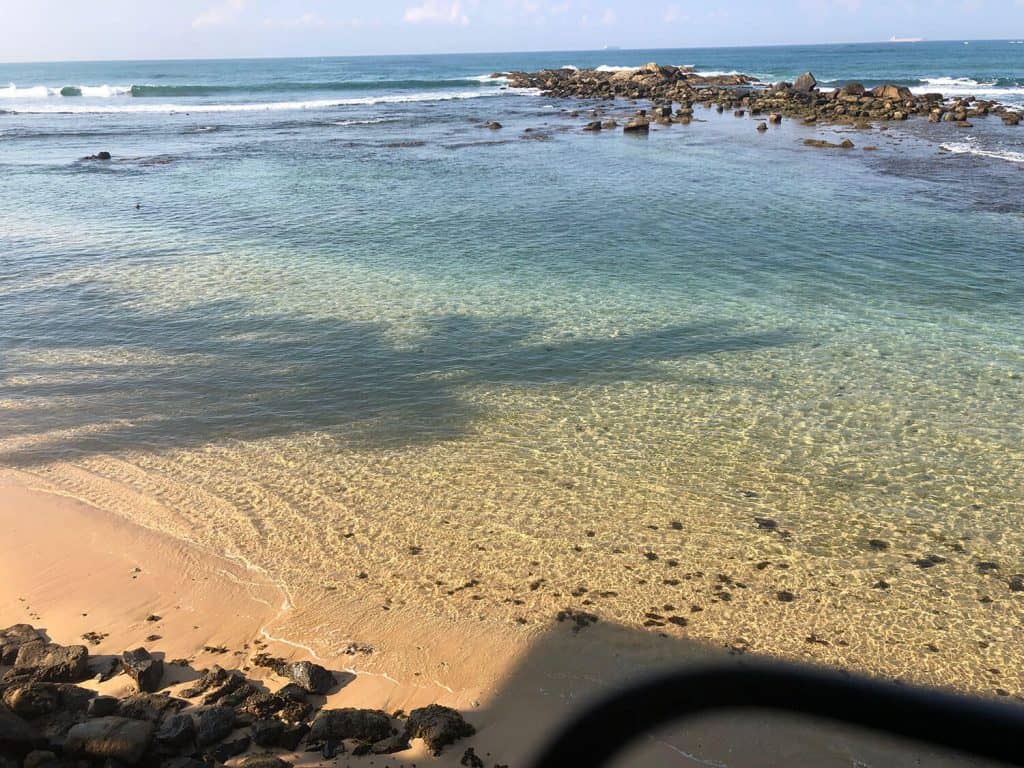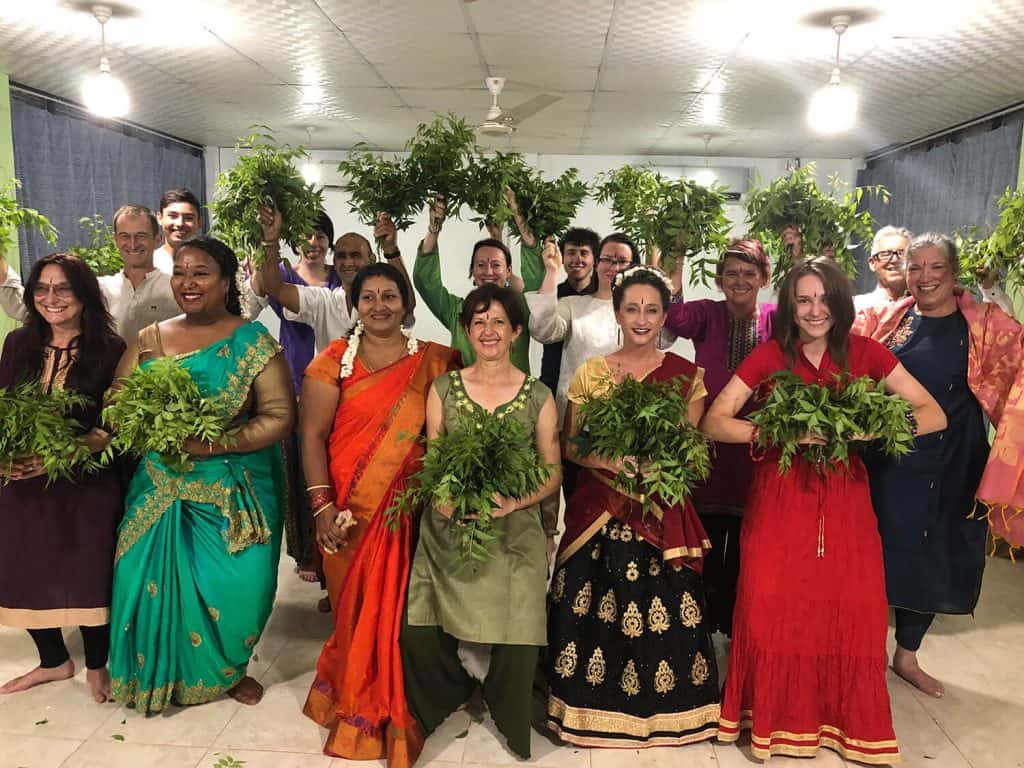 In July 2020 Ray will be taking his students on a study tour to Cuba.
Students will spend two weeks studying the music and culture of the Cuban people.
Based in Havana the students will study for four hours a day with traditional musicians and dancers.
The program will include rhythms and dances from Rumba, Santeria rituals and Salsa.
Students will learn how the traditional rhythms of the Rumba family are played. They will also learn the instruments that are used in a modern Cuban Salsa band including Congas, Timbali and Bongos.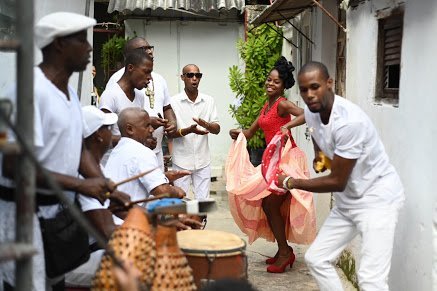 Cuban music in the street
Ray has also organized a visit to a Santeria shrine where students can learn first hand the history of this Afro Cuban religion, witness a ritual and hear the rhythms of the Bata drum.
For more information on the Cuba program, accommodation, dates and costs please get in touch with Ray.