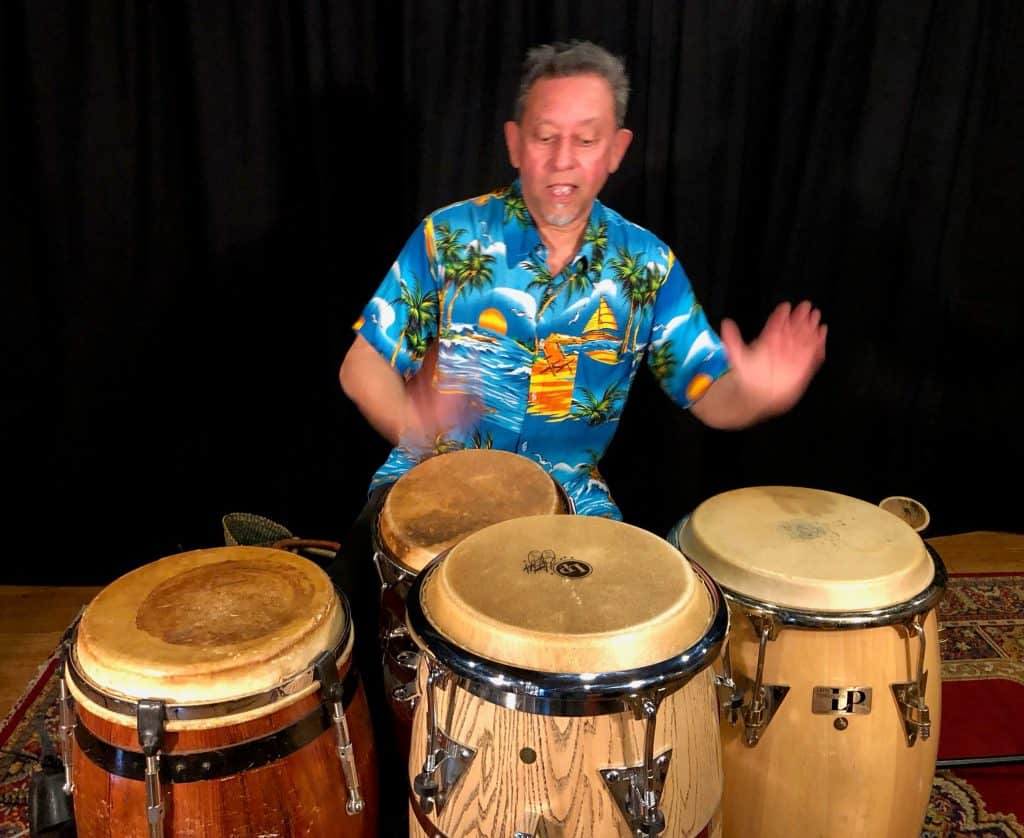 In addition to the Djembe and other West African Drums, Ray also gives lessons in Conga Drums at his Melbourne classes. The Conga is regarded as a Cuban and Latin American drum whose shape and rhythms were derived originally from African Drums.
Ray introduces Conga lessons to his Melbourne students after they have been playing for a couple of years. Ray also gives individual lessons in Conga and runs special Conga workshops in Melbourne from time to time.
The technique on the Conga drum is a little different to the African Djembe drum, although there are similarities in the sounds that can be produced depending on what style is being played. The Conga drum is one of the drums featured in Afro Cuban styles of music and is used widely in Cuba, Latin America and since the fifties, in many other countries around the world.
Apart from being used as a feature in traditional drumming groups, popular music groups also now use the Conga drum as part of their rhythm section in addition to the Western Drum kit.
At his Conga lessons in Melbourne, Ray teaches traditional Afro Cuban rhythms where more than one Conga drum is used. Traditional Afro Cuban rhythms like African rhythms have more than one part being played at the same time. Each player in the class plays one conga drum. At his Melbourne lessons Ray will teach you each part and how these parts fit together. You can learn traditional rhythms from the Rumba family (Guaguanco, Columbia, Yambu) plus Conga De Comparsa, and ritual rhythms from Bembe.
Ray Playing Congas in Cuban Rhythm Conga De Comparsa
Ray also teaches more contemporary styles like Salsa in his Melbourne classes, where a set of two or three Conga Drums are played by only one player. Bongo drums and Timbali drums complete the rhythm section. Ray will show you how all these instruments are played together and also teach you the rhythms used on these instruments.
The rhythms that contribute to the Conga rhythms played today originated in many different parts of Africa. African slaves transported to Cuba by the Spanish brought with them their own culture, languages, religions and music including different rhythms and drums depending on which part of Africa they came from.
Over the centuries there was a mixing of these different influences and African cultures to produce what we know today as a distinctive Afro Cuban style.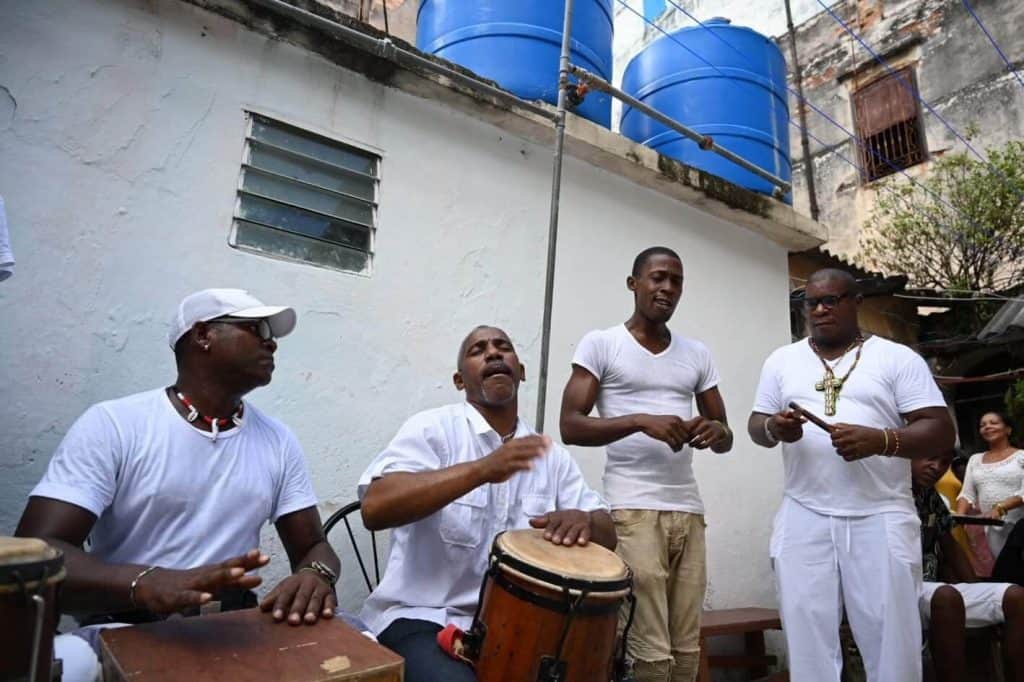 Ray has studied these styles when he took lessons in New York and in Cuba with well known experts in this area. If you take Conga drum lessons with Ray in Melbourne you can learn both the rhythms and the history of these rhythms in his Melbourne Classes.
Ray's knowledge of both African and Cuban drumming means that he is able to point out to his students the links and similarities between rhythms and drumming styles, which in turn add a greater depth to your lessons. His Melbourne students are able to benefit from this knowledge and are able to learn rhythms from Africa on Djembe as well as learn several Cuban rhythms on the Conga drum.