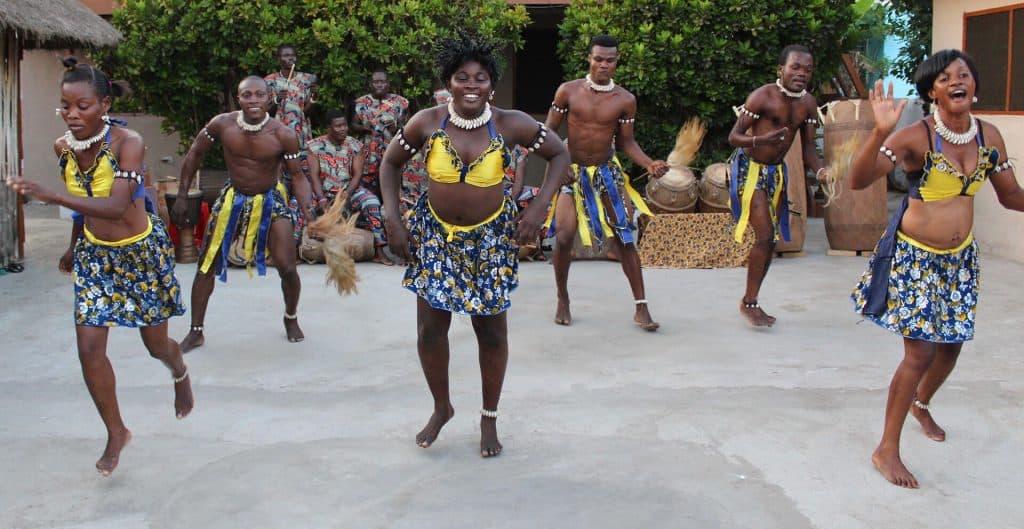 You can also learn African Dance with Ray and his team of African dance teachers in Melbourne.
Classes are run at Footscray on Wednesday nights.
Kofi Nortey and Paa Dan Hammond who are both professional dancers from Ghana in West Africa teach the African dance classes. Both Kofi and Dan have spent years of study in Ghana learning traditional dances from Ghana and West Africa under the tutelage of master dancers. They are also experienced performers who have performed at concerts and festivals in Ghana and overseas.
You don't have to have any previous experience to join these classes. Kofi and Dan will patiently take you through the basic movements of a particular dance and when you are able to execute these movements they will then show you more variations.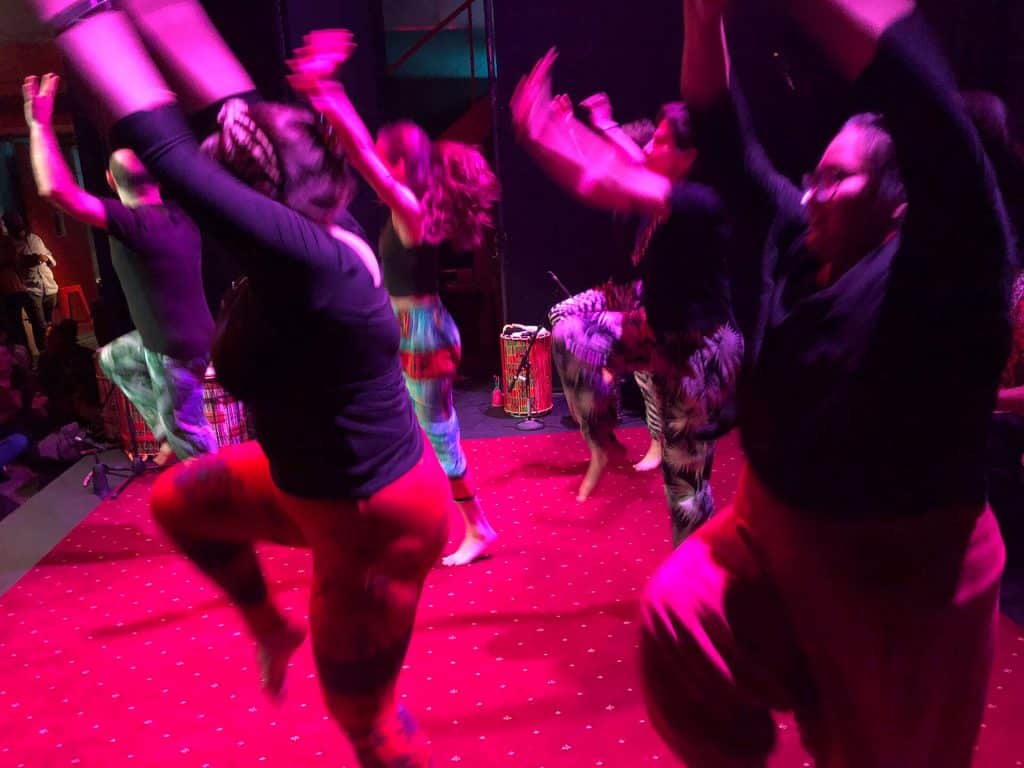 The dance classes are accompanied by live drumming provided by Ray's more advanced drumming students.
Classes are fun and relaxing although you will get a fitness workout.
The repertoire covered is diverse with a mix of African Dance Styles taught by Kofi and Dan. Kofi takes the more traditional dances while Dan teaches both traditional and contemporary African dance.
There are many different styles of African dance, which vary depending on the country and also depending on the particular ethnic group that the dance comes from.
Student End Of Year Dance Performance
Sometimes there are similarities in the dance styles but there can also be differences in technique and body movements.
Dance has been used by traditional African societies to celebrate and commemorate important occasions. Many rituals also have dance as an integral part of the ritual. Dance is always accompanied by live drumming with the drumming rhythms responding to the dance moves and vice versa. You will be taught how to listen to the drumming rhythms and how to respond to them.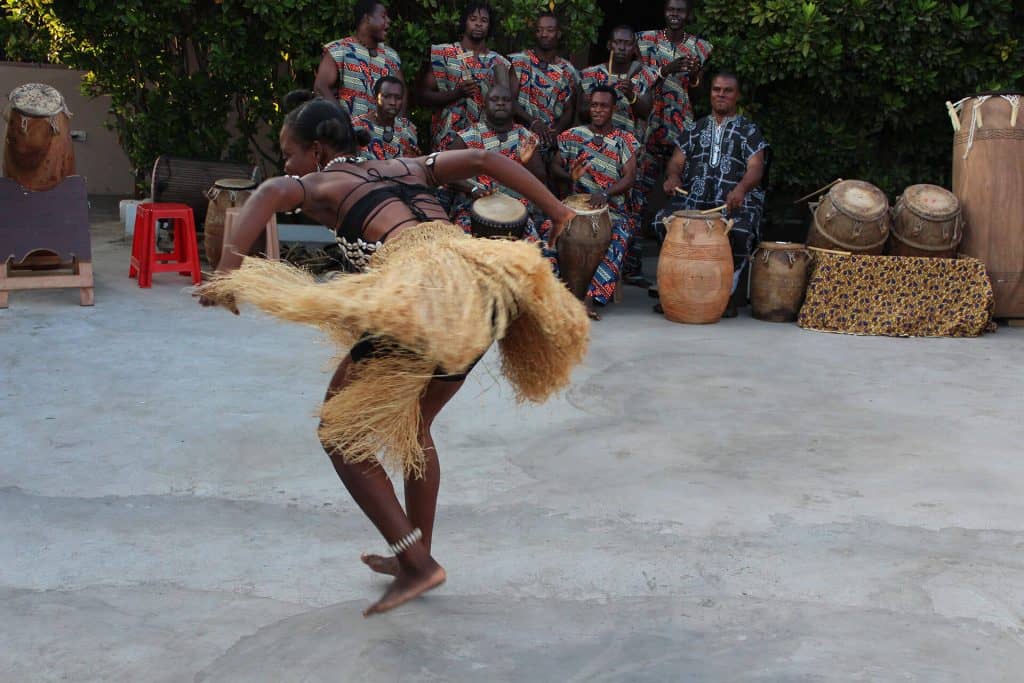 The dance teachers will also explain to you the cultural context of the dances you learn so that the movements you learn have meaning and a context.
Traditional dances have also changed over time and been influenced by more contemporary dance styles. Some of these more contemporary African dances also form part of the repertoire of the African dance courses. There will be a good variety of styles and rhythms that will be taught, which makes the classes more interesting.
Students Performing Gahu Dance